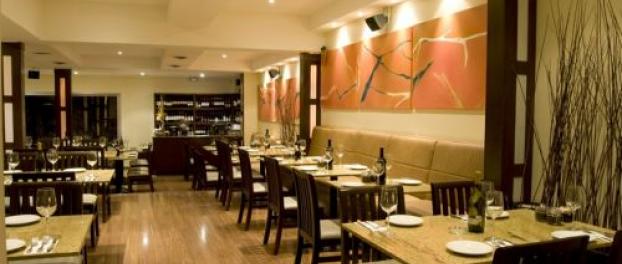 Cheripan
Distrito Gastronómico
Escuadrón 201 #3151
Col. Aviación
Tijuana, B.C. 22014
Tel. (664) 622 9730
On a whim this past Friday, my Mom and I drove down to Cheripan in Tijuana, Baja California because we wanted to eat some really good meat.
Without realizing it, I had been to another location of this restaurant last year. I didn't realize they had three different locations. This location is in "Distrito Gastronomico" (Gastronomic District) near the fancy hotels.
Because the prices here are a steal compared to what you would pay in the US, we decided to order the spread:
Drinks Sangria, Lemonade
Empanadas Chorizo & Potato, Peppers & Onions, Ground Beef (Picadillo)
Main Sampler Platter including chorizo, beef cheek, pork chop, flank steak, strip steak, chicken breast, grilled peppers, chile and onions.
With the exception of the beef cheek (literally called "beef sweetbreads" in Spanish) which tastes like a big blob of fat, I thoroughly enjoyed everything, especially the chorizo which is very unlike Mexican chorizo.
Although everything is quite good, their true magic lies in their beef. The next time I eat here I will be ordering the ribeye.